I photographed this beautiful family Saturday. Aren't their kids soooo doggone adorable!? I thought so!

And I know if you're like me you're asking yourself, are those beautiful twin girls identical? (I'm sure mama gets asked this question ALLLL the time.) Mama says they're fraternal! I think they could easily pass for identical. I had a hard time telling them apart!

Jennifer and family, I hope you enjoy your sneak peek! Thanks sooooo very much for allowing me the opportunity photograph your family! I had LOTS of fun!
>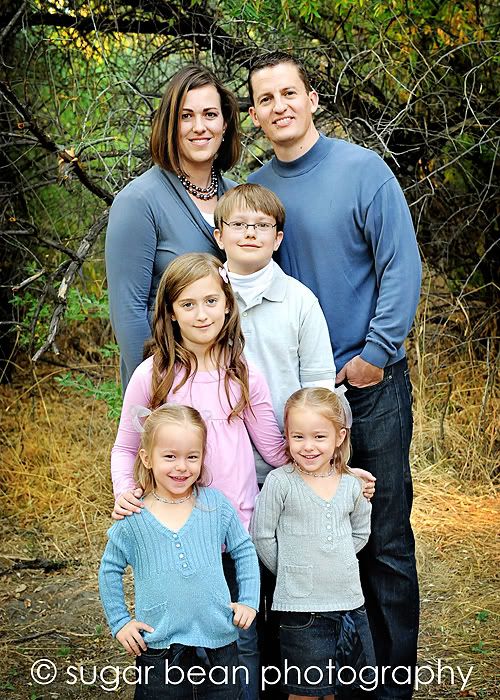 This was originally a test shot for the twin girls who were hesitant to walk down the road with just their sibblings...well walking with their mama did the trick and the next shot worked well! I liked this one so much, I added it too! Hope mama will like it as much as I do. Love her little red lolli!